If you have recently purchased a Jaguar luxury vehicle or are considering buying one, you probably know that your investment requires special attention in the car maintenance and cleaning department. Not only will appropriate car care and maintenance have your car looking newer for longer, it will ensure optimum performance and higher resale value if and when you chose to upgrade. It's a good idea to learn about the products and services available to help care for your Jaguar, by doing so, day to day driving won't take an unnecessary toll on your vehicle and your car will continually look and perform like brand new.
Maintaining the Exterior of Your Jaguar
When you own a remarkable car like a Jaguar, you are going to want to drive it as much as possible but when you drive your car, it is inevitably going to get a little dirty! Below are some tips that can help to keep your car sparkling clean without damaging the finish: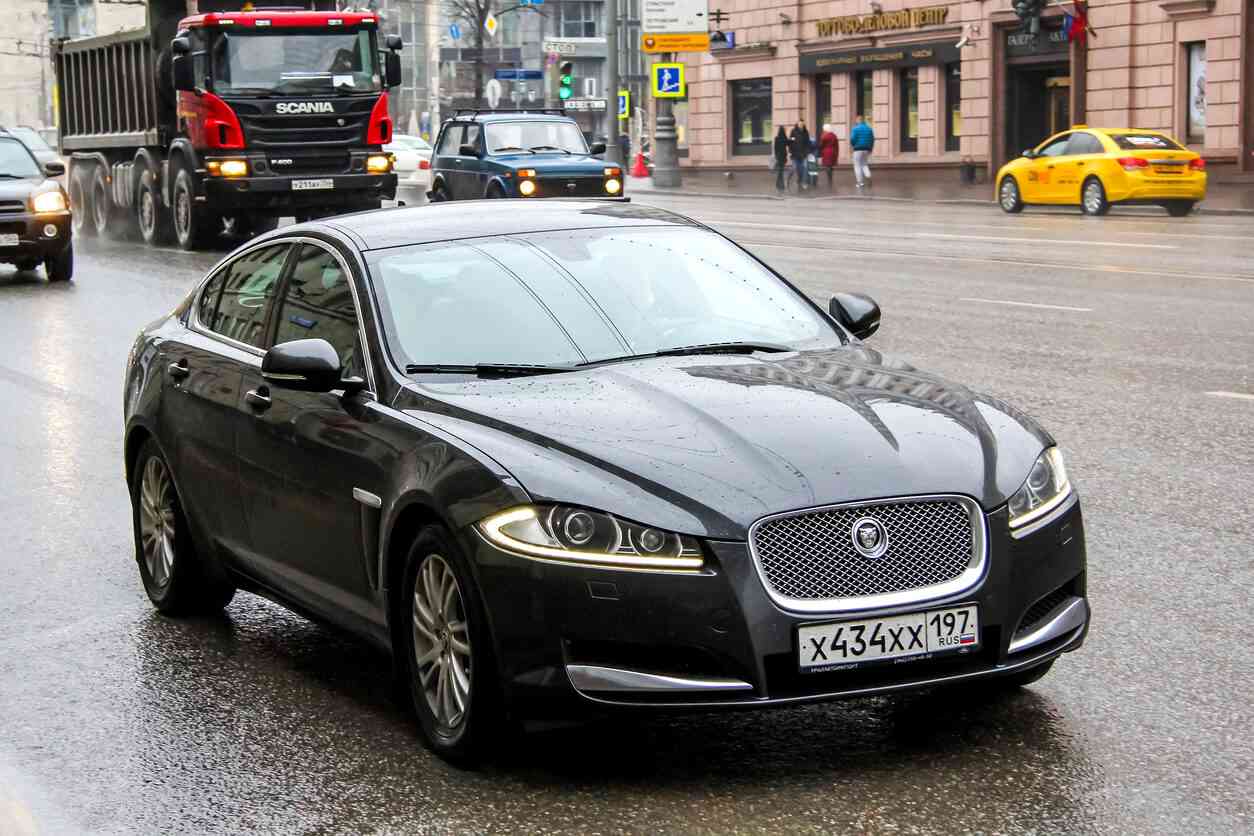 Use Proper Cleaning Liquid - Bugs, road tar, dust and other debris can stick to your car's finish. Don't use hand soap, dishwashing liquid, or anything other than proper car wash detergent to clean your car's exterior. Car wash liquids are specifically designed to be gentle enough to give a proper clean without removing existing wax or damaging the finish.
Avoid the Automated Car Wash – The rotating brushes and blasts of recycled water can make a mess of your finish. Instead, wash your car at home, if you can use filtered water and a high-quality car wash solution for the best results.
Use Two Buckets - Use one bucket for your clean, soapy water, and a second one (full of clean water) for thoroughly rinsing out the dirty sponge. Once the sponge is thoroughly rinsed, dip it back in the soapy water and continue. This will ensure you're removing the dirt not just putting the same grit and right back on the car and spreading it around.
Use Specialty Waxes - Depending on your paint finish, you'll need a wax that can bring out its best attributes. Use a well-respected brand and ensure the one you choose is specially formulated for the dark or light coloured finish of your vehicle.
Use the Right Cleaning Cloths - Talk to a car care specialist about the best cloths and accessories for cleaning paint, glass, tyres, and wheels so you get the shine you want without streaks, spots or scratches.
Interior Maintenance of Your Jaguar
We all know the importance of taking care of your vehicle's exterior, but maintaining the interior is just as important. How can you keep the interior looking as good as the day you bought it?
Leather Surfaces - As time goes by, dirt and grime can become embedded into the surface, possibly changing lighter coloured leather to a darker shade. A good leather-cleaning product can take care of that in no time, so be sure to use a leather cleaner and conditioner for your dash and seating surfaces to keep them supple and healthy.
Wooden Trim – Typical of Jaguars, a wooden trim really brings the class level of your automobile to a new level but it's important it is cared for properly. If your wooden trim is excessively dirty or has been left unattended, then it should be thoroughly cleaned with a diluted cleaner and polish specifically made for the finish and a microfiber cloth. Using the wrong type of products can leave streaks or even cause damage to the surface.
Carpet & Floor Mats - Keeping the carpets clean and free of wear requires mats made to fit the make and model of your car, as well as regular vacuuming. Use the brush attachment and various nozzles of different shapes and sizes to clean crevices and areas around the seats. Consider using a steam cleaning machine or a commercial carpet cleaning product for a superior clean.
Find the Right Place to Service Your Jaguar
If you are lucky enough to own a prestigious Jaguar vehicle, and you take pride in looking after it, it's also highly important that you get it serviced by a Jaguar specialist. A Jaguar performs best when it is maintained by experts so it's important to have it inspected and serviced at the recommended intervals, at a dedicated Jaguar Approved Service Centre. So how can you tell if your mechanic or car service centre specialises in Jaguars?
They should be able to service the full range of Jaguar vehicles and be staffed with the most qualified technicians ready to answer your questions and address your service needs.
They should have knowledge of and stock a large range of automotive parts for Jaguar vehicles. This will enable a quick and more efficient service.
Their technicians should use the latest diagnostic equipment to service and repair your Jaguar.
They should follow the manufacturer servicing specifications of Jaguar, maintaining new car warranty.
At Roadbend Motors we are passionate about Jaguars and committed to providing the best care for your luxury car. Contact us today to learn more about our dealer specials and why you should service your vehicle with us or visit our Welshpool WA showroom to explore our extensive inventory of Jaguar cars for sale - we have the largest range of beautifully prepared Jaguar used cars in Perth. Call us on 08 9362 1366 or contact us online.