All the looks with the power to match – that's the Jaguar F-Type. Designed to deliver pure driving pleasure, the Jaguar F-Type is a world-class sports car combining outstanding performance with refined luxury. With eye-catching sculpted contours and provocative exterior styling, everyone will take a second glance when you cruise by. At Roadbend Motors, we are Perth's experts in Jaguars and one of our all-time favourite models is the sleek and powerful Jaguar F-Type. Here's 5 reasons why you should purchase one today.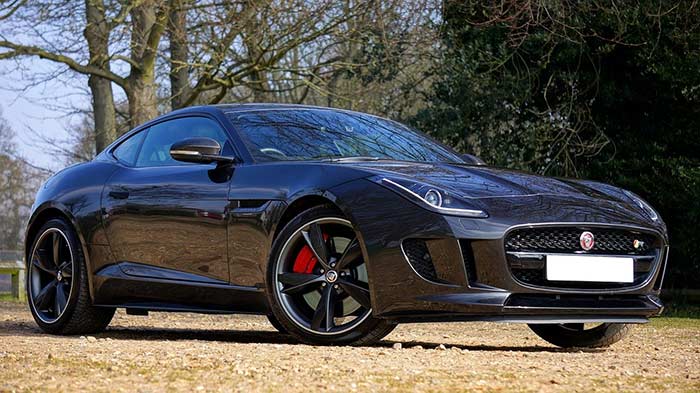 1. High Performance Engines Producing Astounding Speed
60 miles per hour in under 3.5 seconds? The F-Type R model will do just that. With 550 horsepower supercharged V8 engine, the F-Type R is a wildly fast car, enabling you to reach speeds of up to 300km per hour. Even the lesser F-Type Coupes include highly powerful engines with serious horsepower for maximum performance. The Jaguar F-Type has been specifically built for astonishing speed.
2. Unbelievable Handling
The 2019 Jaguar F-Type isn't just another fast car, it offers world-class handling so even when driven hard, this car feels very stable. Responding to steering inputs instantaneously, with no body roll and with massive grip, the Jaguar F-Type is agile and adaptive. If drifting is your more your style, the F-Type R will get sideways at the slightest provocation, yet still remains unbelievably controllable. You also have the ability adjust the steering to suit your preferred driving style.
3. Extravagant Interior That Looks Like a Genuine Sports Car
Luxurious attention to detail is synonymous with Jaguar and the F-Type has it in spades. Although upgraded Windsor leather is available, the standard leather and micro-suede upholstery definitely gets no complaints. Heated and ventilated seats for maximum comfort, and bespoke interior touches, such as retractable HVAC vents, make this car look and feel ultra-special. The super supportive driver's cockpit is separated from the passenger seat, with a wraparound design for the ultimate sports car aesthetic.
4. An Abundance of High-Tech Features Come Standard
Previously, Jaguar charged extra for many of its advanced safety technologies, not anymore. The Jaguar F-Type now comes standard with some exceptional safety features. Emergency braking, lane-assist and other standard safety technologies including a drowsiness monitor, rear parking sensors, and traffic sign recognition make the Jaguar F-Type one of the safest cars on the road. There's also a long list of standard in-car technology including a 10-inch navigation screen with real-time traffic, a Meridian sound system, reversing cameras and Bluetooth to name a few. The F-Type is certainly not a 'bare-bones' sports car.
5. Breathtaking Sound
One major thing that sets the F-Type apart is how it sounds. Many driving enthusiasts rank the Jaguar F-Type among the top five best-sounding performance cars on the market. With a dual exhaust feeding quad tailpipes, the F-Type has a simply exhilarating beastly rumble. The intoxicating exhaust will have you driving all day pumping the throttle just to leave other drivers green with envy.
Built in Britain, the Jaguar F-Type oozes sporty sophistication. Built for performance and jam packed with features, if you are looking for a classy, luxurious, head-turning sports car to teleport you into a new dimension, you can't go past the Jaguar F-Type. Roadbend Motors is a Perth-based family owned and operated business, specialising in the sales and mechanical servicing of luxury Jaguar vehicles including the stunning F-Type. Visit us today to view our range of pre-owned Jaguars for sale in Perth.